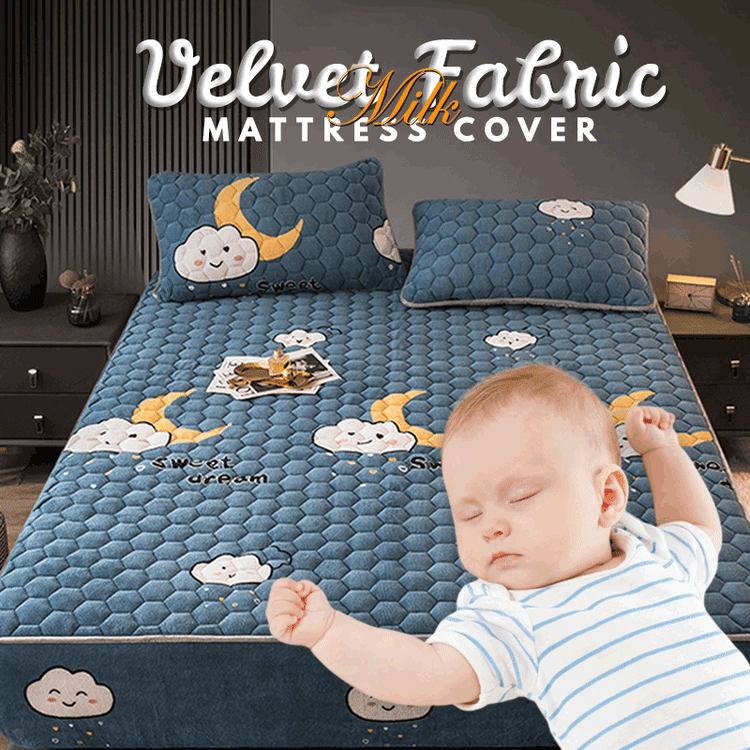 Are you still worried that the sheets will not give you the silky touch when you sleep naked?
Can't light and thin bedding give you enough warmth?
Come and buy our milk velvet fabric mattress cover!
Our cover is composed of milk velvet fabric and feather fabric, which warm you rapidly and provides you with a comfortable sleep environment.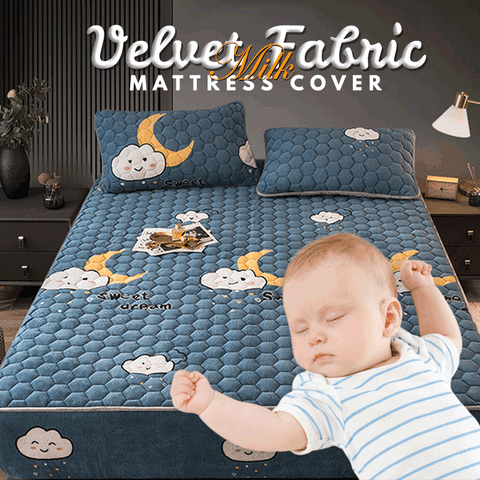 MAIN FEATURES
【Three layer Structure】
Mattress cover is is designed with three layer structure---milk velvet fabric layer, feather fabric filling layer and wear-resistant bottom layer, which keeps warm all night and brings you the ultimate sleep feeling.
【Warm Milk Velvet Fabric】
The milk velvet fabric that directly touches the skin is very soft and skin-friendly. It heats up quickly and is anti-static and not easy to pilling, which can provide you with a warm and comfortable sleep environment.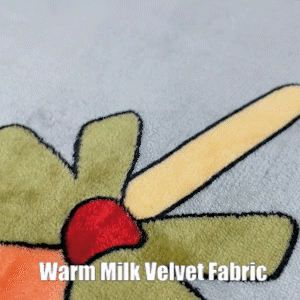 【Feather Fabric Filling Layer】
Feather fabric is used to fill, which is light and breathable enough. Most importantly, feather fabric adopts quilting process and has the characteristic of decompression and non-deformation, which fits your body well.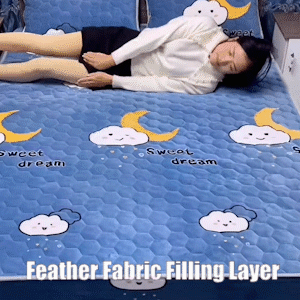 【Refuse Chaos】
Rhombic-Shaped grid quilting process fix the filler and it doesn't slide easily. The mattress is 360°full en-wrapped with the high elastic band fixed, which refuses the dust and makes itself anti-skid and smooth.  
【Fitting More Mattress】
The height of the mattress cover is 30cm/11.8", which is high enough to fit various mattress in different size, such as latex mattress, palm mattress, Simmons mattress, etc.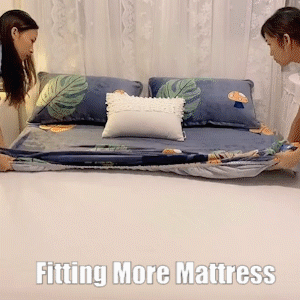 【More Style, More Choices】
Six different styles is provided, which add color and vitality to your winter, and can create a good home atmosphere and enhance happiness for you.
【Machine Washable】
Machine washable under gentle cycle and make it fluffy again dried under the sunshine.
SPECIFICATIONS
Material: Milk Velvet Fabric+6D Feather Fabric
Size:
90*200cm/36*79"(1200G)
120*200cm/47*79"(1400G)
135*200cm/53*79"(1500G)
150*200cm/59*79"(1700G)
180*200cm/71*79"(1900G)
Style: #01, #02, #03, #04, #05, #06
Package includes:1×Milk Velvet Fabric Mattress Cover
NOTE
Due to manual measurements, please allow slight measurement deviations.
Due to the difference in light and monitor during shooting, a certain chromatic aberration will be caused, which is not a quality problem.