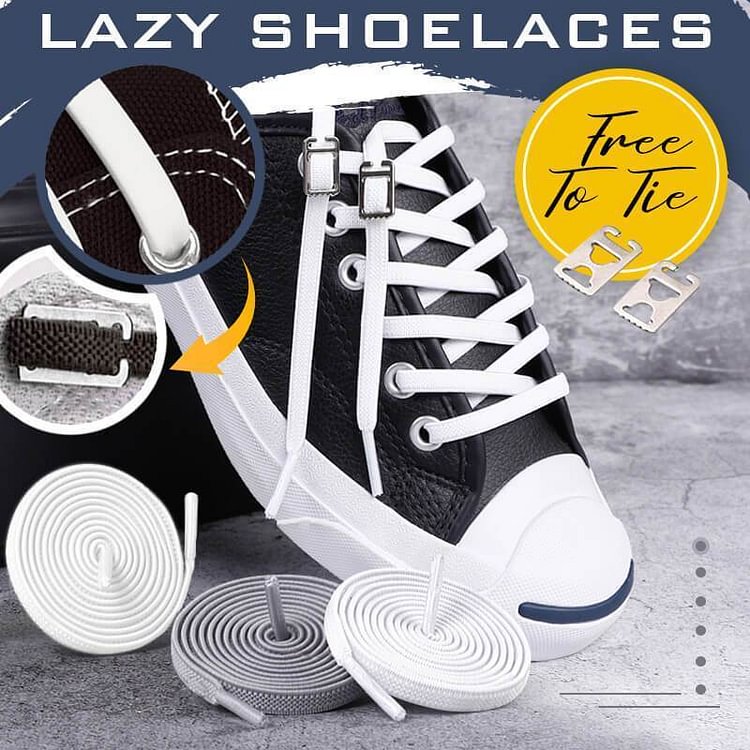 The newly upgraded lazy elastic shoelaces are safe and convenient, and children can easily tie their shoelaces!
Effectively solve the problem that children can't tie shoelaces, frequently tie shoelaces, and the shoelaces are too long to tie. Turn annoying lace-ups into trendy slip-ons.
Main Features
Simple And Comfortable
Simply install yourno-tie laces with the desired tension and slip-on / slip-off with no hassles day after day. Never have to worry about un-tied laces again!
Custom Stretch Fit
Our elastic no-tie laces automatically adjust with your feet to provide you with the highest level of comfort.
Laces Locked In Place
No-tie laces utilizes our Lace Anchor locks to firmly secure our elastic laces. No need to adjust after your initial installation, our Lace Anchor are specially designed to hold your desired lace tension.
Works For Everyone
Our no-tie laces work great for kids, adults, seniors and everyone in-between. Perfect for runners, walkers, athletes, and people with disability.
Specifications
Product Weight
Length
Package Contents

Shoelace × 2
Metal buckle × 4

Material
Polyester